Being a complete novice at both blogging and jewellry design! I decided in a mad moment to join a history blog bop and challenge myself.....ladies and gentlemen my bead stash groweth along with my indecision. So a good excuse to try.
Beady Eyed Bunny has set the second history blog bop and I have chosen the 1 area that didn't seem to be covered - Early Russia...could there have been a reason for this?
Any way the reveal is on 1st June not long so I had better get working!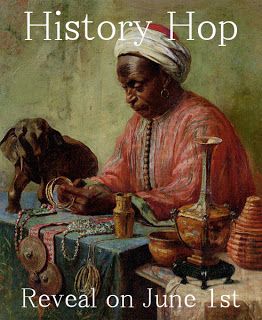 .
Ok so lets see what I did -
Well I tried to check out the web link that was listed as early Russian - some great information! It seems early Russian ladies felt that it was not good to exhibit their hair, so worea head dress, it was considered dangerous allowing evil forces to play on their families.
Therefore they had elaborate jewelled headdresses and long links that started from the headdress and fell by their ears or may be attached to the ears.
I tried to look for some art work from the time but there wasn't too much available. I looked at some art and drawings (some reconstructed versions) and there is a theme of highly decorated head coverings and pearls every where.
A sketch of typical clothing from 10th century
And strangely I am in love with pearls at the moment - so looking at my own few items I decided to make a bracelet with pearls, currently I have been getting a surprise package of beads from
The Curiosity Shop
on Etsy so I choose to use my April selection which had some beautiful glass beads and copper fittings.
I also included beads from
Smitten Beads
they have the beautiful large pearls in my design.
I have had a wonderful time taking part and thanks to Beady Eyed Bunny for running me through how to start a blog and contribute.
Please take a look through the other contributors work as well.